Recovery, restoration, and format conversion of old and legacy audio recordings into modern formats on modern media. Remastering from stereo and quad into 5.1 DVD audio.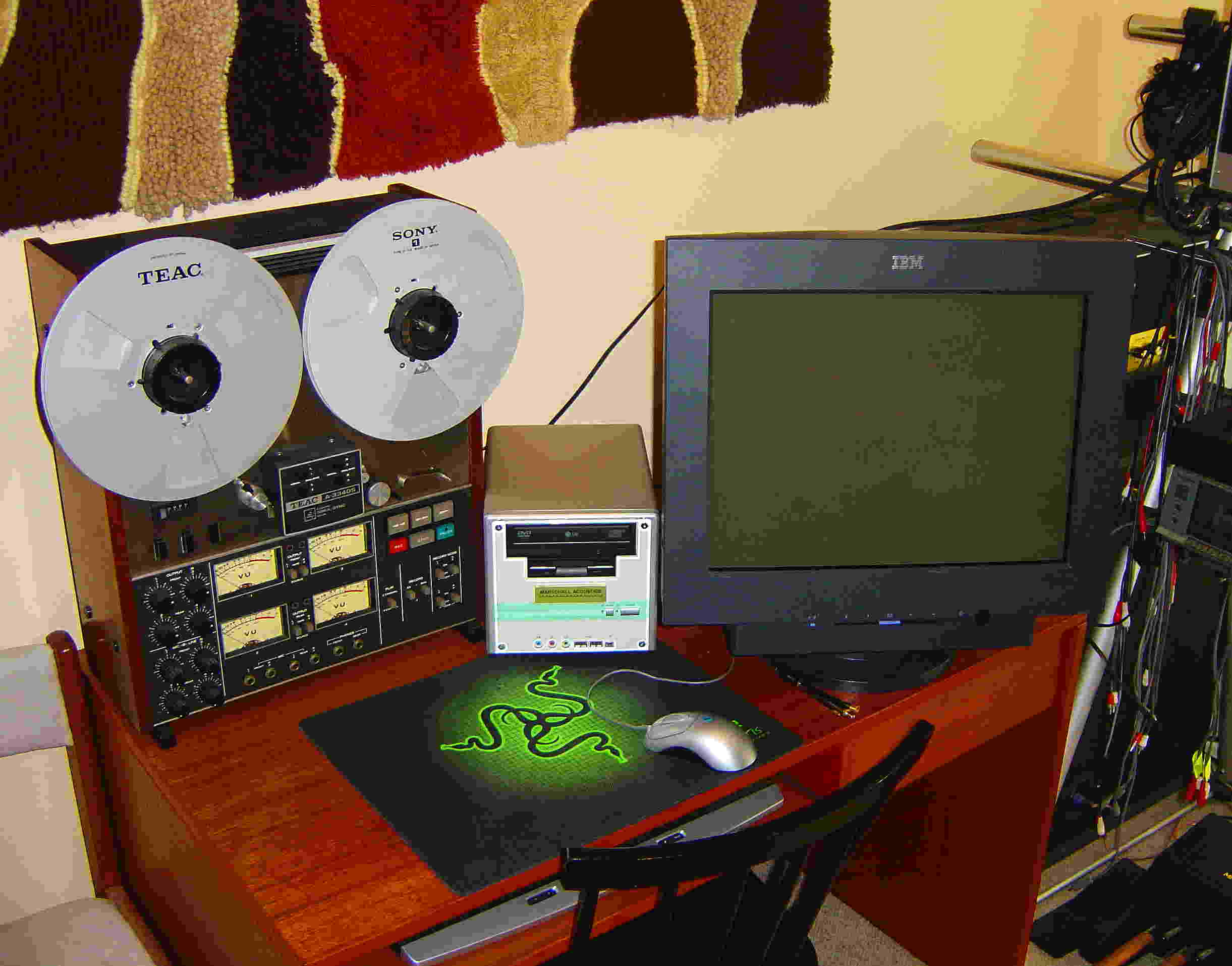 We can perform high accuracy, high bit rate, digitization of legacy audio recordings into modern formats. Specifically we can read:

1/4 inch reel-to-reel tapes with 1 to 4 channels at any speed between 1 7/8 ips and 15 ips with any pre-emphasis
VHS tape linear analog audio tracks, HiFi (FM stereo) tracks, and Sony F1 format (stereo) digital tracks
Phillips Compact Cassette tape format, any noise reduction

Vinyl records, any speed, any pre-emphasis.
Other legacy formats can usually be accomodated via our arrangements with other recording studios. Legacy equipment in our possession has been carefully restored and is well maintained and calibrated.

Marschall Acoustics Instruments has among the most sophisticated audio noise reduction, clean-up and filtering tools in the industry on state-of-the-art professional digital audio workstations driven by graduate degree qualified experienced staff. We are developers of noise reduction and restoration software and hardware, not just users of tools developed by others.

Clients have included recording artists, movie producers, and various government agencies.