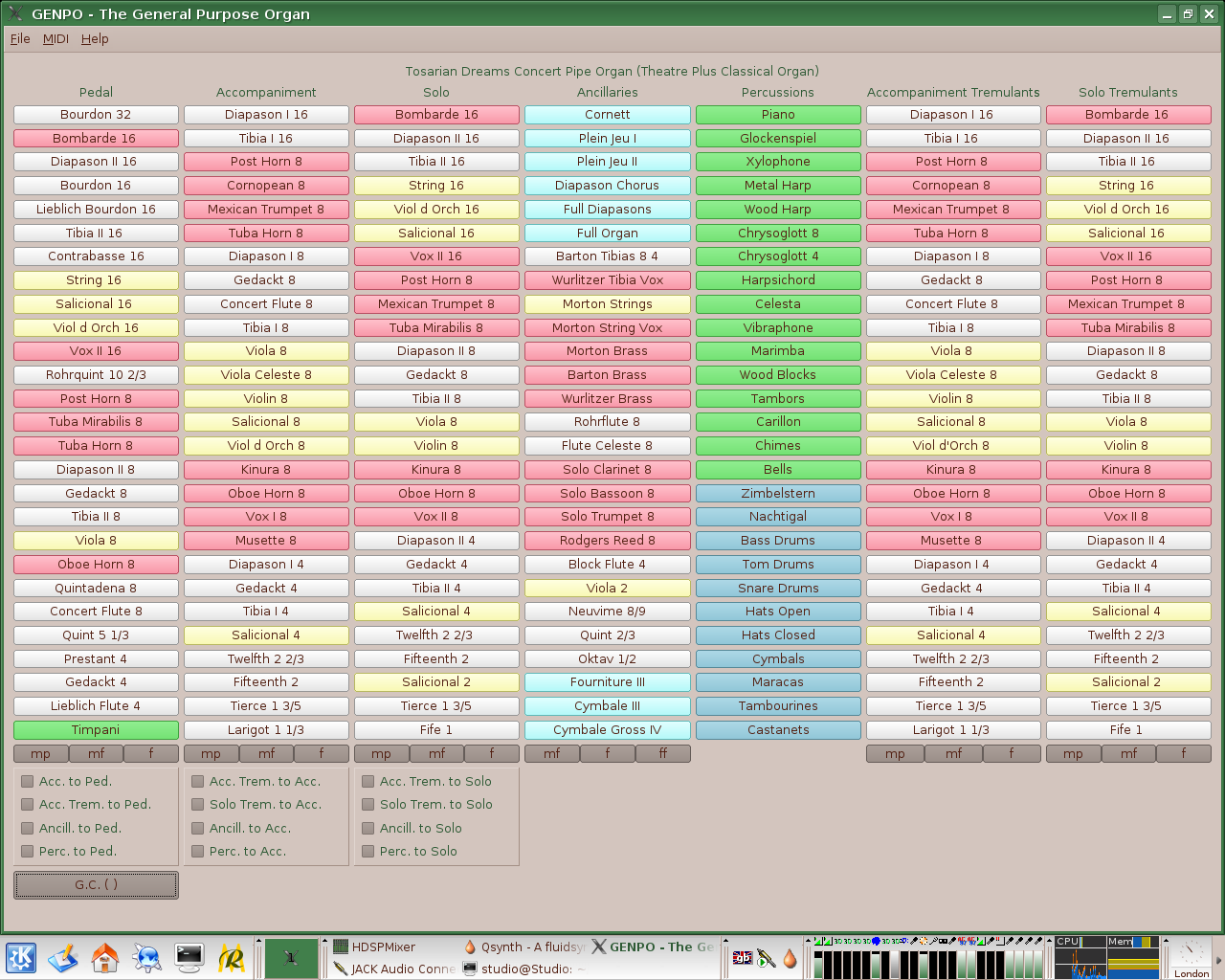 The above is an example of our Concert/Theatre organ emulator built on the most excellent GENPO package. Each division is on its own MIDI channel. It is playable on a two manual console by using the couplers. The stops are based on a combination of note by note samples and physical modelling. It can be used SIMULTANEOUSLY with the Aeolus physical modelling pipe organ simulator for those who desire fine control of additional stop parameters.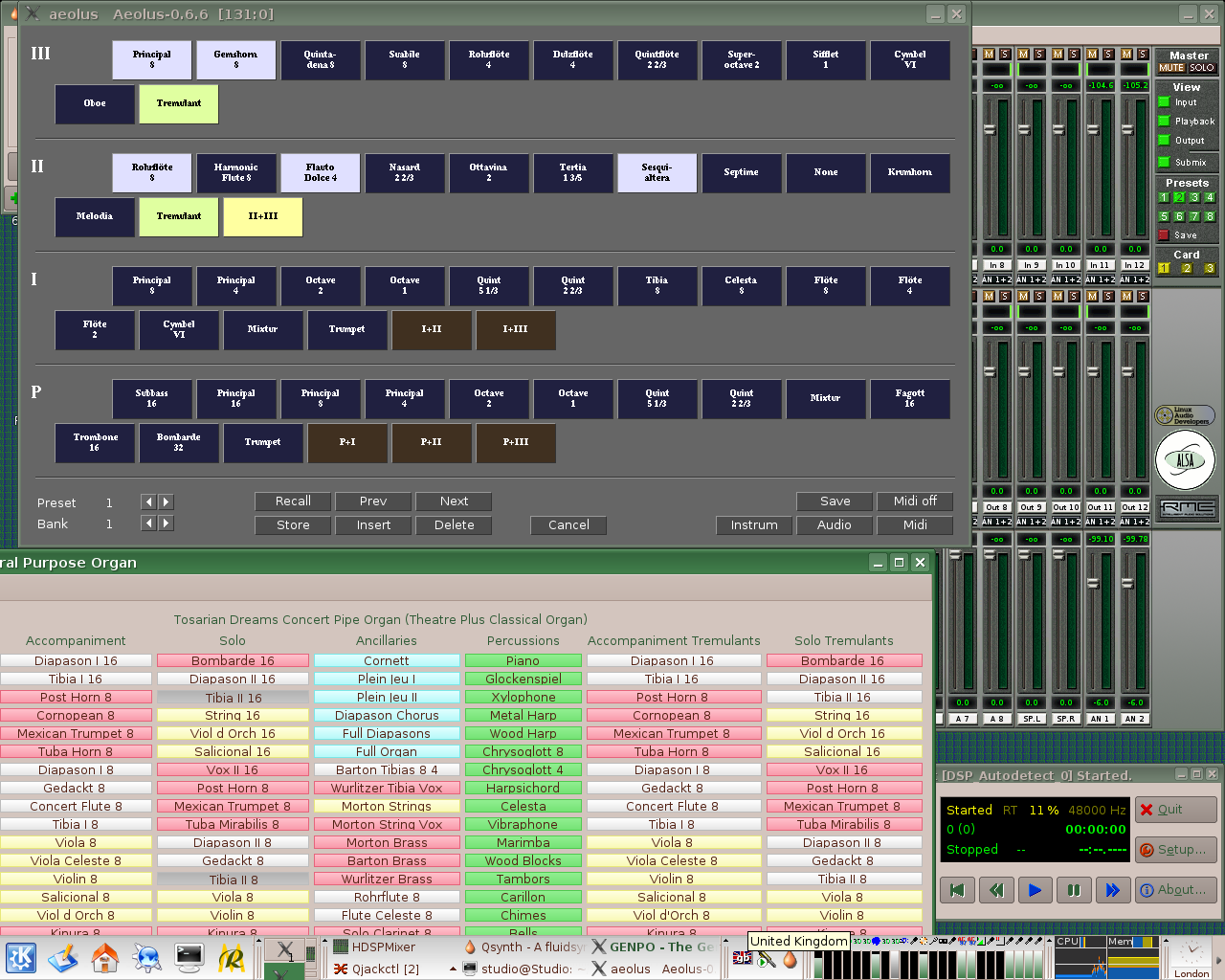 Going to extremes, it is possible to operate the Concert/Theatre organ,
Aeolus
, and the
Bristol
simulators all at the same time!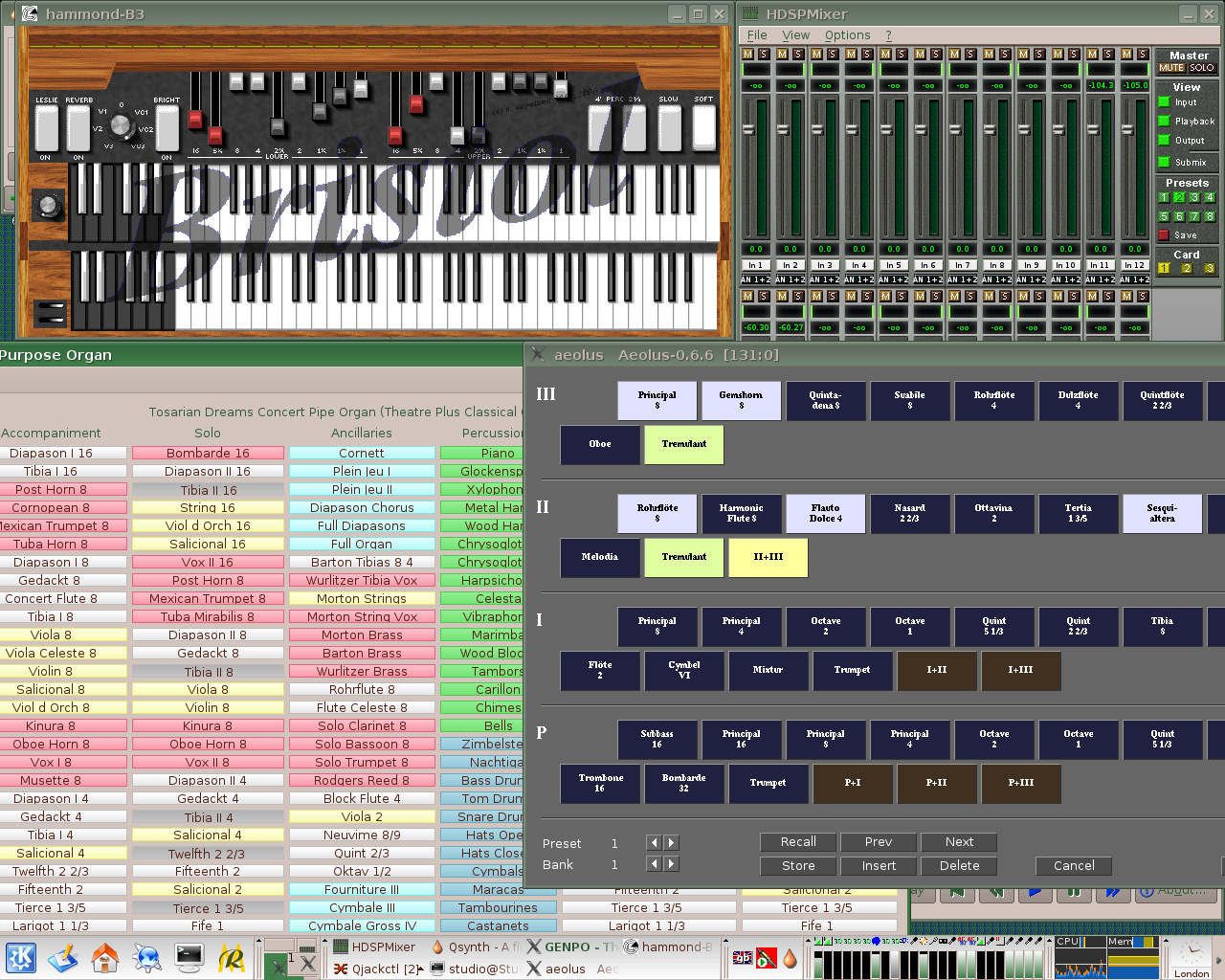 With the acquisition of a Marschall Acoustics Instruments Digital Audio Workstation, your music studio and its existing MIDI keyboards or organ console can have an affordable organ simulator for practice, arranging, and composition.

Of course, the MAI DAW Mk III does much more than simulate organs and can be operated without a MIDI keyboard.
Read more about the technology here. Read about the first versions from the year 2000 here.

Free downloads of musical selections produced with the Marschall Acoustics Instruments digital audio workstation are available here .